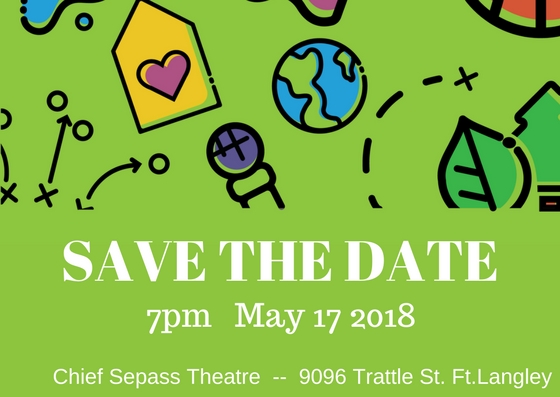 The SASSY Awards is an Achievement / Recognition Program, sponsored by the four Rotary Clubs of Langley, for Youth aged 15-21 living or studying in Langley.
SASSY incorporates Rotary's motto of "Service Above Self", and adds on "Student Youth". The Program recognizes, acknowledges and celebrates the achievements of Youth who exemplify the ideals of Rotary, and also looks to provide a hand up to at risk youth in the hope that they could be tomorrow's achievers.
Through a variety of Youth Programs the Langley Rotary Clubs look to provide ongoing support the initiatives of Youth in our communities who are or want to make a difference.
2018 will be the Third Annual SASSY Awards in Langley, and will be held at the Chief Sepass Theatre in Fort Langley May 17th.
Our recipients of the 2017 SASSY Awards 
COMMUNITY SERVICE  – Katrina Schulz
YOUTH LEADERSHIP – Ashley Haines
SPORTS LEADERSHIP  – Leslie Rude
OVERCOMING ADVERSITY – Daynery Moo
INTERNATIONAL SERVICE – Hannah Lindsay
ENVIROMENTAL LEADERSHIP – Jasmine Lee
ARTS and  CULTURE LEADERSHIP – Paul Kaita
Alix Way was our 2017 Emcee for the evening and was the recipient of the 2016 SASSY Sports Leadership award. She had never emceed before this night and did an outstanding job in front of a crowd.
Find out how you can become a 2018 SASSY sponsor
Thank you to our 2017 SASSY sponsors.
Without sponsors support of youth leadership would not be a reality. The partnerships we have forged with our sponsors have enabled us to support Langley youth in their journey.